Align to the Genius and Power of the Higher Self
Live your authentic purpose - fearlessly - joyfully - abundantly!
Keep me informed!
Having awakened to a higher calling in your life is wonderful at first, right?
But then, the doubts and questions start running through your mind.
Have you ever wondered...


How come it feels like my life doesn't "work" anymore?
Do I have what it takes?
How am I going to DO this thing?

Does anyone really want what I have to give to the world?
How can I be true to my path, and still be "in the world?"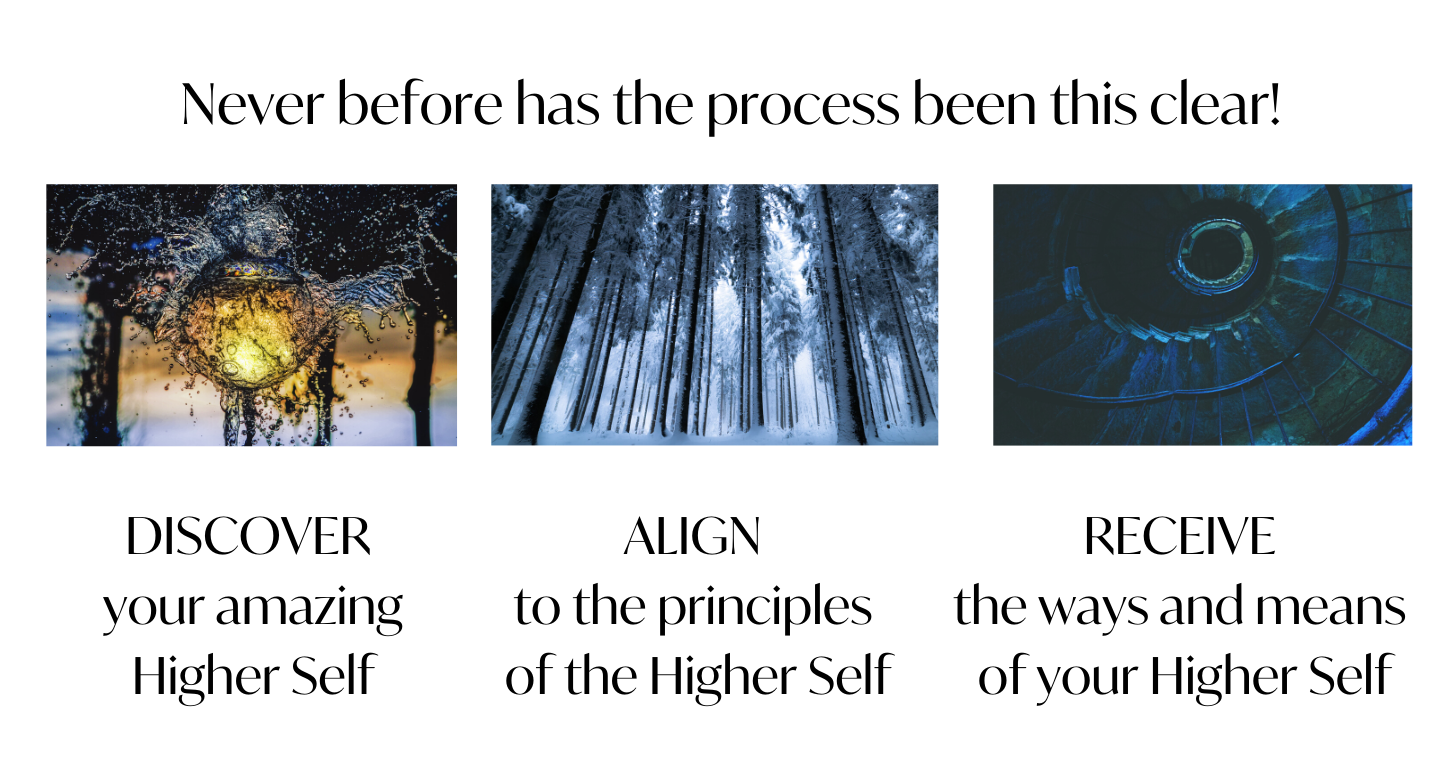 I help conscious leaders (like YOU!) align to the genius and power of the Higher Self.
Awakening to an inspiring mission is only the first step.
Transforming yourself into the person with the capacity to FULFILL that purpose requires learning to align to the unlimited resources within you, which support that purpose.
For over 35+ years, I have researched the language of the Higher Self, the secrets to working with It, and the Laws of Consciousness under which It must operate.
In my Alignment Sessions, you'll discover you're likely only using a small percentage of the energy intelligence of your own Higher Self. Aligning to It, fully and clearly, allows you to receive the support, healing, guidance and solutions you've likely been waiting to appear!
Through my online courses and live events, I have trained 100s of inspired people to experience the direct guidance, healing, guidance and transformations through working with their own Higher Selves. And more importantly, infusing this wisdom, confidence and inner power into their own path.